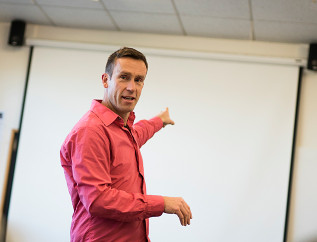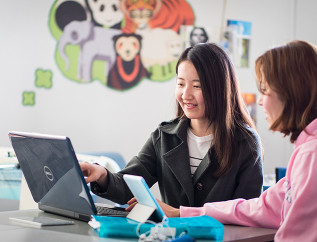 Location

Dunedin, Auckland or online for international students outside of New Zealand

Duration

Dunedin: Up to 17 weeks full-time; part-time options available | Auckland or online: 16 weeks full-time; part-time not available

Delivery

Face-to-face learning on campus in Dunedin or Auckland OR online learning by distance for international students outside of New Zealand
Credits

60

Level

4

Start

Dunedin: February, July and September
Auckland or online: February, April, July and October

Apply

Anytime
Location

Intake

Study breaks

Online for international students outside of NZ

8 February 2022

11 April 2022 - 22 April 2022


Online for international students outside of NZ

25 July 2022

26 September 2022 - 7 October 2022


Online for international students outside of NZ

10 October 2022

12 December 2022 - 3 February 2023


Auckland International Campus

8 February 2022

11 April 2022 - 22 April 2022


Auckland International Campus

25 July 2022

26 September 2022 - 7 October 2022


Auckland International Campus

10 October 2022

12 December 2022 - 3 February 2023


Dunedin

21 February 2022

Dunedin

18 July 2022

Online for international students outside of NZ

7 February 2023

10 April 2023 - 21 April 2023


Online for international students outside of NZ

24 April 2023

26 June 2023 - 21 July 2023


Online for international students outside of NZ

24 July 2023

25 September 2023 - 6 October 2023


Online for international students outside of NZ

9 October 2023

11 December 2023 - 2 February 2024


Dunedin

20 February 2023
Want to improve your English skills?
Study English at Otago Polytechnic to prepare for further study, make new friends and experience New Zealand culture.
When you study with us you will:
learn English from teachers who are very patient and understanding
work in small groups to practise your speaking
meet native speakers and listen to guest speakers
gain study skills through self-directed learning and group work.
This Certificate is for upper-intermediate English speakers who want to do further English-language or subject study in an academic context. It is a nationally-recognised qualification. It can lead to academic study at Otago Polytechnic, or you can use it to transfer to other study institutes in New Zealand.
Onshore international and domestic students studying in Dunedin
We will test you and place you at the right level when you arrive. You may not be enrolled into the Certificate level that you apply for.
Alternatively, you can provide:
Offshore international students studying in Dunedin
You will need to provide:
International students need a visa to study with us for more than three months.
All students studying at the Auckland International Campus (OPAIC)
At our Auckland International Campus, this programme is delivered through Future Skills Academy in a sub-contract arrangement between Otago Polytechnic and Future Skills.
You must provide:
We will test you when you arrive to ensure that we offer you the correct level of English tuition.
When you finish this programme you will be able to:
understand the main ideas and key supporting details of quite complex spoken and written information on familiar and unfamiliar topics
take part effectively in sustained, spoken academic conversation
write detailed, well-developed and quite complex academic texts.
Your offshore, online study journey will begin with an online orientation. This session will cover introductions to staff, tips for academic success, and wellbeing information, among other things.
All courses offered at the Auckland Campus use Moodle, which is an online learning management system (LMS). The use of the Moodle LMS means that no matter where you are, you have great access to all your course content.
You also get access to Office 365, including Microsoft Teams. This means you'll be able to collaborate with your classmates and work on certain tasks which you have been given by your lecturers.
And, online students have access to the same services as students on campus. This includes online learning support, which will be available via Microsoft Teams. All online students will also have remote access to our library.
If studying at our Dunedin Campus
20-22 hours a week in class, guided by your teacher
10-14 hours a week for self-directed study
If studying at our Auckland International Campus/online
You will be expected to spend about 38 hours per week (or 300 hours per Study Block) on your course work. This includes both scheduled class time and self-directed study.
For our Dunedin-based programme, you'll need to buy the course textbook. This will be available from your lecturer for a discounted price of $90.00.
Study options after English
Student loans and allowances
Student loans and allowances are for domestic students only. For information about student loans and allowances please visit the Studylink website. It is important to apply for your student loan/allowance at the same time as you apply for this programme, due to the length of time Studylink take to process. Loan/allowance applications can be cancelled at any time if you decide to withdraw your programme application or if it is unsuccessful.
While every effort is made to ensure that this sheet is accurate, Otago Polytechnic reserves the right to amend, alter or withdraw any of the contained information. The fees shown in this document are indicative ONLY. Both domestic and international fees are subject to change and are dependent on the development and implementation of Government policies. Please note that additional fees may from time to time be required for external examination, NZQA fees and/or additional material fees.
Apply Now