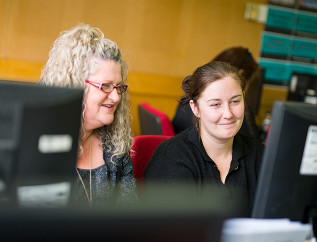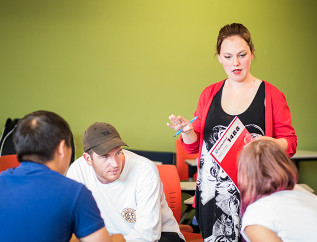 Location

Auckland

This programme is also offered at our Dunedin Campus. Visit op.ac.nz for programme details.

Duration

17 weeks full-time

Delivery

On campus
Credits

60

Level

4

Start

February, April, July and October

Apply

Until start date
Location

Intake

Study breaks

Dunedin

20 February 2023

Dunedin

17 July 2023

11 September 2023 - 22 September 2023


Dunedin

26 February 2024

15 April 2024 - 26 April 2024


Dunedin

22 July 2024

30 September 2024 - 11 October 2024

Want to gain the skills needed for higher level learning?
This programme will teach you what is needed for diploma- and degree-level study. You will develop your academic reading and writing skills and an understanding of the research process. You will also build your computer skills, learn how to better manage your time and gain confidence by exploring your own personal learning style.
Successful completion of this Certificate will give you guaranteed entry into the:
as long as you meet the stated English Language requirement for the specific programme.
Pathway options into the Bachelor of Information Technology and other Otago Polytechnic diploma and degrees are also available, again, as long as you meet the stated English Language requirements.
At our Auckland International Campus, this programme is offered by Future Skills Academy due to a sub-contract arrangement with Otago Polytechnic.
Please note: Our Auckland-based programme is subject to minimum numbers.
Open entry.
International students will be individually assessed to ensure you are ready for this study.
Click here for equivalent academic entry requirements by country.
If English is not your first language, you must provide:
If you need to improve your English Language skills, we offer a wide range of English programmes.
Course name
Description
Credits

Skills for Successful Tertiary Study

Prepare for successful tertiary study

15

Building Communication Competence

Learn how to effectively use a variety
of communication strategies to support
your learning and your future career
pathway in New Zealand

15

Academic Communication

Develop your academic reading, writing
and research skills in a business context.
Learners will develop skills to plan and write
a variety of context relevant documents.

15

Introduction to Research

Become equipped with the information
literacy skills required for tertiary studies
in business contexts.

15

Total

60
You will be required to undertake approximately 16 hours per week of directed study in the form of lectures and practical work sessions. It is expected that you will contribute equal hours of your own time in self-directed study to allow for successful completion of the Certificate.
Apply Now